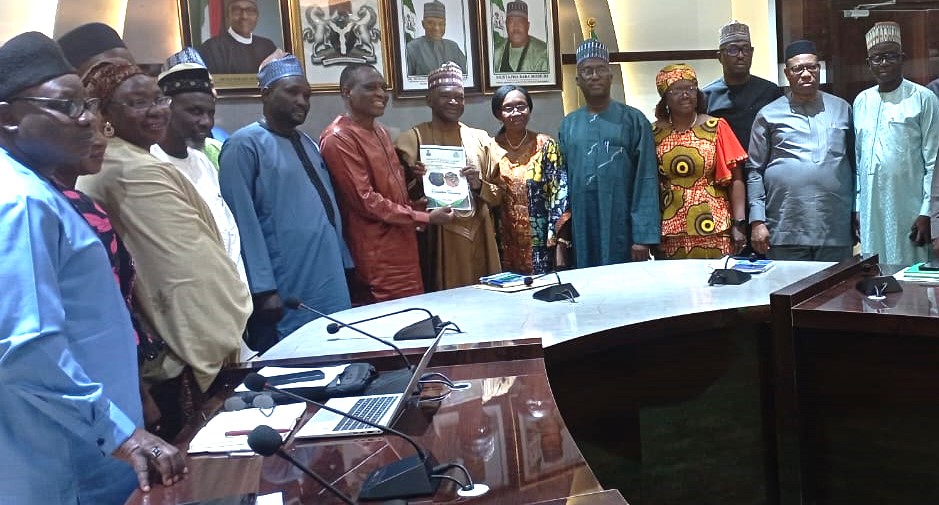 The Report of Survey carried out by the Institute on the 2022 Flood Damage to Agricultural Production in Nigeria has shown that the flood destroyed about N700 billion worth of investment in the agricultural sector.
The Executive Summary of the report was presented to the Minister of Agriculture and Rural Development on Thursday 2 February 2023 by the Institute.
The report indicated that the floods, which happened between beginning of September and end of October 2022, damaged crops and agricultural lands, leading to reduced yields and economic losses for farmers.
The report also identified that:
There were also over 3000 gully erosion sites in the 10 most-affected States in the South-East, South-South, and Southwestern parts of Nigeria.
Soil water also contaminated the soils and makes them less fertile, leading to longer-term impacts on crop and animal production. The economic value of the agricultural-related losses due to the 2022 flood was estimated to be about N700 billion.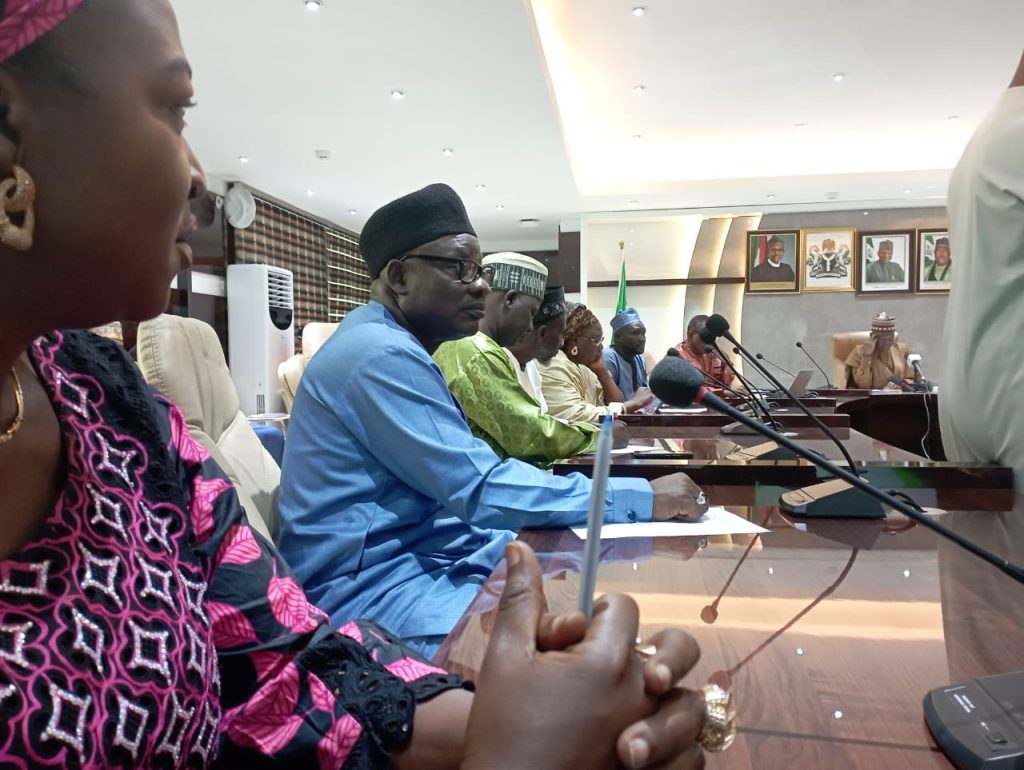 The 2022 flooding situation damaged roads, bridges, and other transport networks, making it difficult for people to travel and for agricultural goods to be transported. The flood also damaged agricultural stores and warehouses.
The flood had serious consequences for human populations, including loss of life, injury, and displacement. It led to the spread of waterborne diseases and disrupted access to clean water and other necessities.
As at 14 September 2022, many communities in Borno, Adamawa, and Yobe States reported cholera outbreaks, with 586,110 and 320 cases, respectively, and nearly 300 have died.
The main cause of flood in South-South, South-East and North-Central was the release of water from Lagdo Dam in Cameroon which flowed into some major rivers and caused the overflow.
Occurrence of flood in North-West and North-East was due to heavy rainfall and blockage of existing drainages, while the flood in the South-West was caused by heavy rainfall.
Kebbi, Delta, and Cross River States with calculated index values of 0.3500, 0.2951 and 0.2218, respectively were the most severely affected by the 2022 flood while Nasarawa, FCT and Oyo with 0.0515, 0.0243 and 0.0079, respectively were the least affected by the floods.
A total of 1,798 communities were affected in 263 LGAs, while the major causes were releases of excess water from Lagdo Dam, Cameroon, and excessive rainfall.
Interventions aimed at alleviating the effect of the flood were mostly shared after the occurrences of the flood by 23 states, while farmers in 7 States did not receive any form of intervention during and after the flood situation.
The 2022 floods were also caused mainly by heavy precipitation, ill-managed run-offs and unregulated river flow, especially from River Benue.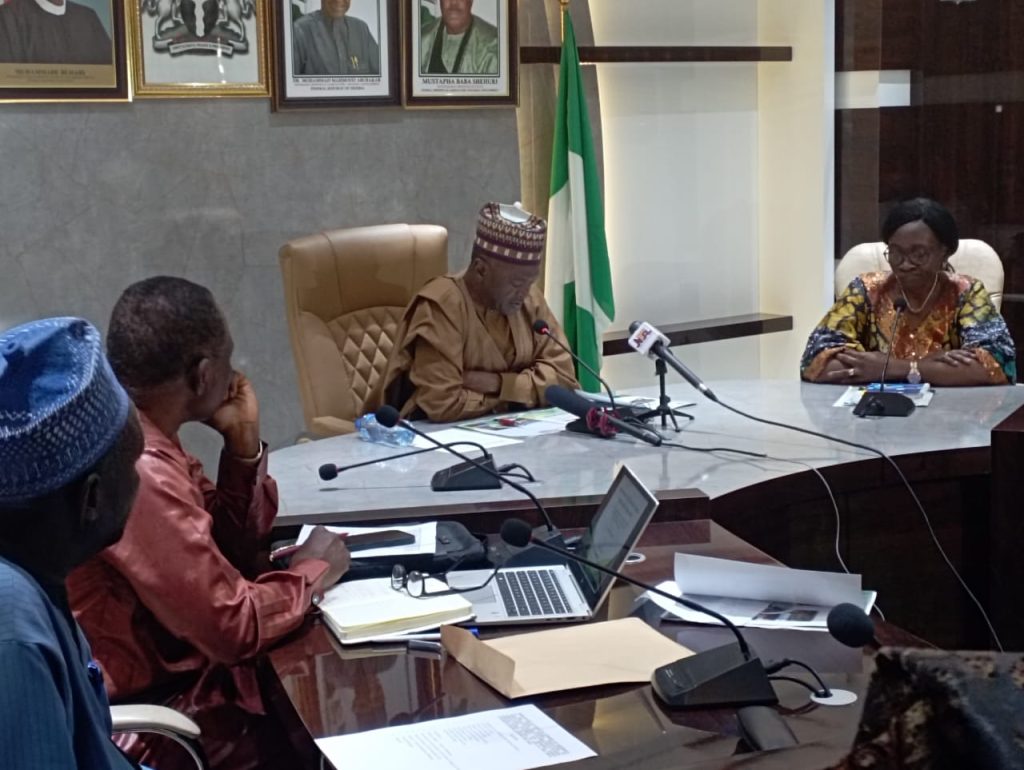 Recommendations
Dry season production of staple crops should be promoted across the country in both the formal and informal irrigation schemes to bridge the imminent food supply gap.
Irrigation facilities such as tube wells, hand pumps and early maturing seed varieties should be provided to farmers. NAERLS in collaboration with State ADPs, FDAE, FDA should be funded to provide technical support to the farmers.
The Federal Ministry of Water Resources should urgently consider building at least one dam on the Benue River for flow regulation. The long-proposed Dasin Hausa Dam in Fufore LGA of Adamawa State will serve as a buffer for the excess flow from Ladgo dam in Cameroon.
River Basin Development Authorities should be mobilised and facilitated to undertake river training and desilting of major rivers within their catchment, improve the integrity of the banks and streamline the courses for improved handling capacities and freer flows.
Promotion of climate-smart agricultural practices through upgrading Flood Early Warning Systems (FEWS), sensitization and education of farmers. NiMET, NIHSA should be supported for improved data collection and analysis while NAERLS, FDAE and FDA be funded for sensitisation and dissemination of flood early warning systems. The National Agricultural Research Institutes should be charged and supported to breed and promote climate resilient (drought-tolerant, flood-resistant, and early maturing) crop varieties.
We need to improve run-off management through the provision of erosion control measures in towns and villages and construction of underground water harvesting reservoirs within the catchment of rivers and large streams. The Minister of Agriculture and Rural Development, Dr Mohammad Abubakar, has called for collective efforts to educate Nigerians on how to mitigate flooding.
Also present at the occasion were members of NAERLS management, including the Deputy Director, Professor Sani Ahmed Yusuf; the two Assistant Directors, Professor Mohammed M. Jaliya and Professor OA Iyiola-Tunji; the Institute Secretary, Alhaji Abdu Adamu Kusfa and the Financial Officer, Barrister (Dr) Hadiza Kabir.