The Institute has inaugurated a Committee  on ICT, to be headed by Professor Christogonus Daudu (picture insert). At the inauguration ceremony held on Monday 13 March 2022 at the Institute Boardroom, the Executive Director, Professor Emmanuel Ikani, stressed the need for the Committee to produce a blueprint for accelerating the institutional ICT infrastructures and gateways.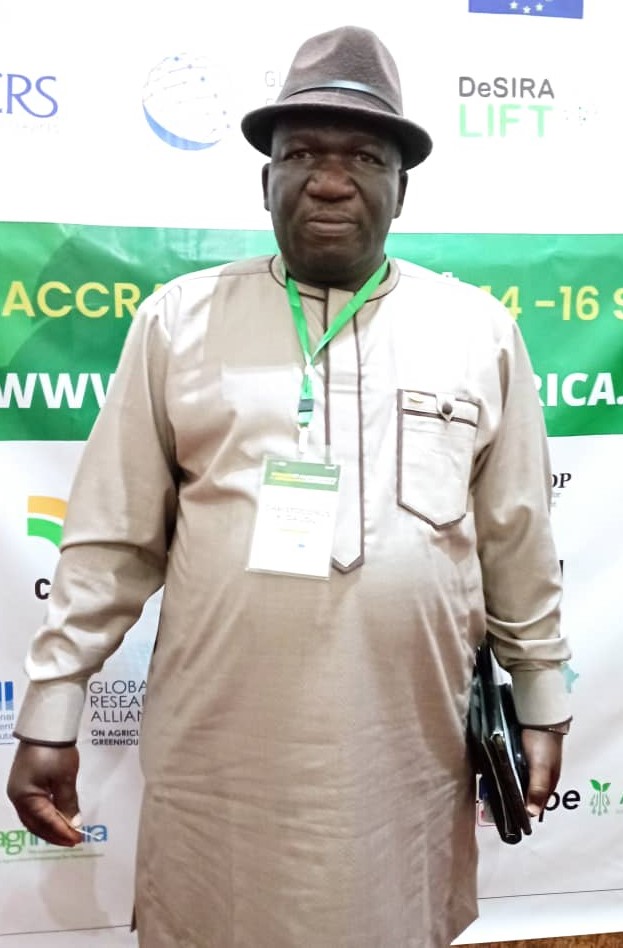 Prof. Christogonus Daudu, chairman of NAERLS Committee on ICT
Immediately after the ceremony, the Committee held a brief meeting to advance steps on the way forward. A key output of the meeting was the general agreement to "hit the ground running". Members were tasked to identify low hanging options for immediate implementation. The Committee's Terms of Reference (ToR) are:
1. ICT for Agricultural Application for all major staple crops, livestock & fisheries to enhance good agricultural practices.
2. To look at the technicality of making NFHLC work to optimal level
3. Look at the human resource administration to making the NFHLC work
4. Suggest on profitable relationship with service providers, NCC and NITDA and Development partners.
5. Make the existing institutional website a dynamic information gateway.
6. Develop functional and active e-commerce platforms/ applications that can help smallholder farmers overcome key challenges they face in accessing inputs, markets, and information.