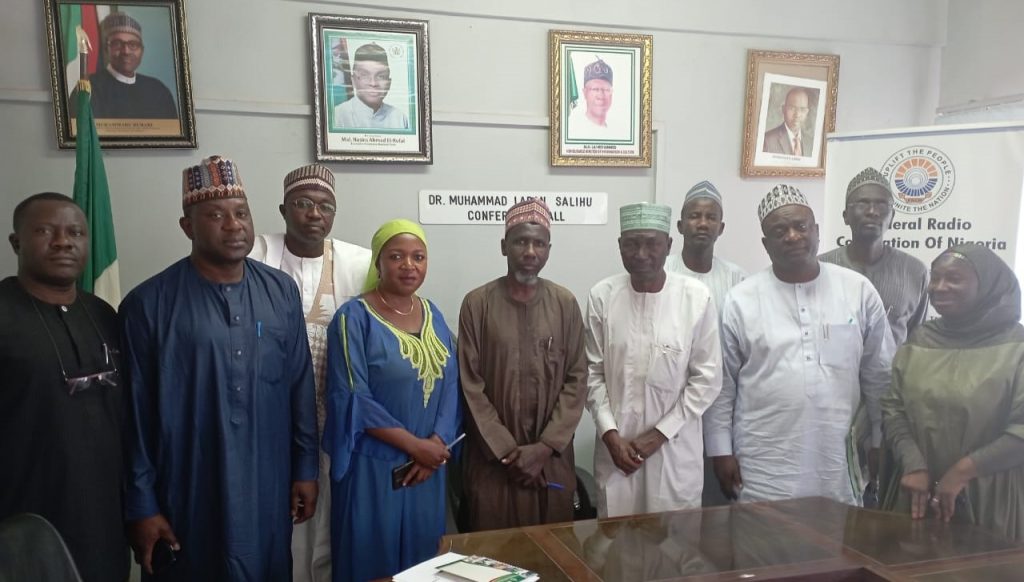 The Institute paid a courtesy call to the Kaduna Zonal Office of Federal Radio Corporation of Nigeria (FRCN) on Tuesday 7 February 2023. The call was mainly to interact with the management on improving the existing collaboration between the two agencies on agricultural broadcasts in the country.
The NAERLS team was led by the Assistant Director, Extension, Training and Outreach, Professor Mohammed M. Jaliya. Other members of the team were Mal. Abdulazziz Haruna (head, Agric Media Department), Mrs Patience Maiyaki (head, Farm Broadcasts Unit) and Dr. Godfrey Onagwa (head, Public Relations, Protocols and Advancement Unit).
The team was warmly received by the Zonal Director, Dr Buhari Auwalu in his office. Also present at the meeting were members of the FRCN management, including the heads of Marketing, Finance, Programmes, ICT and Personnel departments.
The meeting was highly successful.